images Porcelain and The Tramps,
Porcelain and the Tramps
Thanks Sandy. Appreciate it.

Does it mean that now if the denial is appealed by my attorney, then my case will go to some Backlog Processing Center, or it'll still stay with Atlanta National Processing Center?
---
wallpaper Porcelain and the Tramps
Porcelain And The Tramps
New Poll for RD is here: http://immigrationvoice.org/forum/showthread.php?t=18287

Please vote. Thanks

Can someone please create a poll for ROW RDs. It should be monthly banded
between May to Aug 2007.
I don't find an option for me to create a poll.
---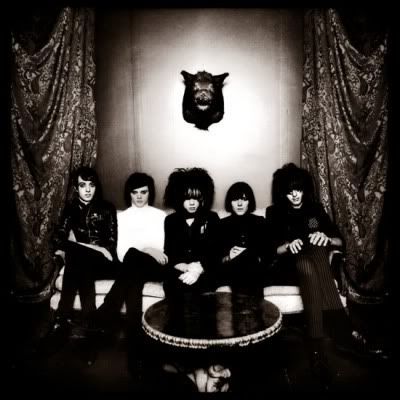 the porcelain and the tramps
My suggestions:

1. Combine labor certification and I-140 into a single process. It doesn't make sense to have two stages for employment based petition.

Advantages:
Candidate will know the result in a single stage. Once that stage is cleared he will know he is good to go from an employer perspective. Right now even after clearing Labor stage one is not sure what happens at I-140 stage. This leads to more uncertainty, worst case he will have to restart the GC process again if 140 stage fails after waiting for couple of years.

2. Ability to Pay requirement should be only for a few years ( 2- 3 years) from the priority date.

Right now if DOL/USCIS takes its own sweet time in processing perm/140 cases ( as happened for July fiasco cases), employer has to prove ability to Pay for all the years from the priority date. A company can close down, can go bankrupt in a recession during these long years. We have seen big wallstreet firms go belly up in this recession.

3. Pre-adjudicate all 485 cases within 18 months from the day it is filed. Once pre-adjudicated, the case should be accorded a FINAL status which means all processing requirement for the case has been met and no further RFEs can be issued on the case. Online status of the case should reflect the FINAL status.

Right now backlogged country candidates has to wait for a long time in uncertainty due to the current process. Once this change is implemented, candidates can have a peace of mind and guarantee that they will get a GC once visa number are available.
---
2011 Porcelain And The Tramps
(Porcelain And The Tramps)
I signed up yesterday!

Good work! on the efforts to end this immigration nightmare.

One quick suggestion: Use the video marketing on Youtube/Google to stress your message effectively. I feel the message is even more effective if some one speaks to you than typing a long reply on the thread.

Need 885 more
---
more...
Porcelain And The Tramps
Is it ok to send faxes? and is there a format that lot of people are using or its personal story for every one?

cheers

I talked to a staff member at senator Barbara's office, and the staff member said, Faxes and emails are responded and replied by staff reps. Only written (typed) letters go to Senator's attention. She also advised me that if this is something you need the senators attention on, do not send fax or email, send a letter with postage paid.
I explained to her the visa -flip flop, and she said most likely the senator will read and send an inquiry, The senator is very good at responding to letters from constituents.
That is exactly why we need to send them letters, please look at the format and add some personal details, gives it a little personal touch.
---
porcelain and the tramps.
A similar concern was raised during the CIS Ombudsman teleconference held on August 16, 2007. But nothing conclusive came out of it. Refer http://www.murthy.com/news/n_ombsci.html

"Other questions included the concern that time spent waiting for the adjudication of one's green card application is not being counted against the standard five-year physical presence requirement to qualify for U.S. citizenship."

Very good reference. I think we need to include this in our agenda for the phase 2 campaign.
---
more...
Porcelain And The Tramps
For 485, proof of valid status in US is required - Valid status in the US is determined by i94. u need not have a valid visa stamp. Note that I485 can only be filed if u are in the US.
---
2010 the porcelain and the tramps
Porcelain and The Tramps,
Hi,
I applied for H1 and H4 for my Family in 2005. I was working on L visa that time. Our H1 and h4 got approved in October 2005 but we were in India that time. We came to US again on L Visa in 2006.
After coming on L visa my new employer applied for my H1 change of status again in 2006 but not for family. Their H4 from 2005 was valid till 2008.
But Now while I am changing my job, New attorney says that my family is out of status and because we did not file H4 for them again.

What is the alternative to bring them in status. They have vaild i-94 from L2 which is valid till 2009 and they have approved h4 from 2005 which is valid till 2008.
Now my new employer have started my H1 transfer. I am thinking that for my family I will apply H4 change of status once my approval comes. Is that Okay or there is any other alternative to bring them in the status.

My family can not travel to India for H4 stamping till the end of this year. My wife will be delivering a baby in October. Will there be any problem for my new born baby for the passport?

Please advise.

Thanks
You are in very complex situation.Please try to talk other immigration attorney's rather than posting in forums where most people have limited knowledge and which may or may not help you.
---
more...
porcelain and the tramps,
I am currently on H1B visa. My understanding is that as long as my H1B is thru my employer it is perfectly legal to start/buy/partner in a company .... as long as I do not withdraw a pay check from that company. Furthermore, as long as I am maintaining my legal status thru my American employer, it would be legitimate to sponsor an H1 for my wife, hire her in the company I own. If some one could clarify ..... is my understanding flawed ? Please provide examples/experiences. Any relevant input would be great.

Another related question was if I change my status after starting my company to F1 .... would that be fine ? Or after I change my status to F-1, would it be fine to start my own firm/company/partnership/practice (PA/LLC/PLLC) and then transfer my wife's H-1 B in this newly created entity. FYI .... This new entity would be perfectly legitimate PA/LLC/PLLC with solid revenues/earnings/5-10 american employees .... and my wife would be fully qualified to work in this entity as a highly compensated employee providing US govt with a lot of taxes .... all done by my savings AND/OR bank loans.

On another note, if I change my status to H4(dependent on my wife's H1) instead of F1, would the same hold good. My wife's full time H1 B would be thru an american employer. My PA/LLC/PLLC just sponser her part time H1 (2nd H1) .... you guessed it .... to start her permanent residency process. FYI .... Both of us are waiting for priority dates to get current to file I-485 .... both of us have I-140 approved from our respective employers as of now. This is an attempt to get out of their yoke and gain freedom as much as possible in these trying circumstances.

Gurus, your expert opinion would be invaluable. Please comment.

As per my understanding you cannot own a company while on H1.
---
hair (Porcelain And The Tramps)
Porcelain and the Tramps-
Why this special treatment to EB2...

----
EB2 is getting all the spill over.

First it was BP spill.

Now EB2 spill.

I am fed up of spill.
---
more...
Porcelain And The Tramps- King
Comments are welcome.
However in order to work on an issue, the push and support must come from members needing it. For that we will need support of Greencard holders who think that this an issue for them and they are willing to participate and support IV to go all the way. Right now we have our hands full with current IV agenda and need to accomplish those with our limited resources
---
hot Porcelain And The Tramps
Porcelain And The Tramps
Congrads. What was your notice date. My case is similar to yours. Dec 2005 PD with Sep 4th notice date. Hope my case is in the same pile as yours :)

My notice date is sep 26, 2007, TSC
---
more...
house Porcelain And The Tramps
Tagged with: porcelain
doesntmatter
04-12 12:01 AM
Can you please let us know the procedure? I'm very much interested in filing a formal complaint with the CIS and Ombudsman. I'm not against genuine candidates getting their GC through MNC executive category, but would like to stop this malpractice.

fighting for justice online ! you know, the losing team always plays the game "for the game", however the other team wins - am just saying
---
tattoo porcelain and the tramps.
"Porcelain and the Tramps"
Here is the reality: The thread is 2 years old and we have not had a group of motivated folks who could commit both time and money for this. In the last 2 years thousands have read this thread and have got greencard, but after getting greencard most people have different priorities in life. Writing posts on the forum asking IV to work on it will not get anything done on this issue. Nobody else will do anything unless those who seriously want to work on it commit their time and money for it.

They need to be going to fund raisers of lawmakers and contributing to election campaigns etc as a first step to lobbying. We need to see IV green card and citizen members doing this more regularly anyways to help others in line behind them and get more politically active.

Few things for GC holders to know:
++++++++++++++++++++++++++++++++++++++++++++++++
Can non-US citizens contribute?

Foreign nationals are prohibited from making any contributions or expenditures in connection with any election in the U.S. Please note, however, that "green card" holders (i.e., individuals lawfully admitted for permanent residence in the U.S.) are not considered foreign nationals and, as a result, may contribute. For additional information, consult our "Foreign Nationals" brochure.

Read more : http://www.fec.gov/pages/brochures/foreign.shtml
+++++++++++++++++++++++++++++++++++++++++++++++++

Here is how people can organize this effort:

If some green card holders seriously want to work on this issue, the first thing they need to do is form a team. Commit for a long term effort. This is not going to be an effort for a few month or days but will take several years. After you form a team, the next task would be gather as many people as you can who want to work on this issue and wish to meet lawmakers. You will also need start-up money to work on this effort. This effort is not as simple as fixing green card backlogs. If we are thinking working on this effort will be as simple as writing emails, then it will not be worth spending time. Be prepared to personally go and meet lawmakers in both your area and DC every couple of months. IV core team has been making trips to DC every month for past 4 years and only then we have been able to bring our issue in focus.

Citizenship rule change would change the INA and would require lot of support from H1B community, Greencard holders and citizens. It would require lot of funds too. Be ready to contribute your own funds (not hundreds but more than that to start) to run advocacy tasks. IV site is just a platform with a web-forum, but the real work that costs money is daily advocacy operations. Running is site is not expensive. Once the effort gains momentum, you can raise from IV forums from other Greencard members as a separate pool just like we did for FOIA.

At this time IV does not have the bandwidth or resources to work on this issue. Our primary focus is fixing greencard backlogs so that our members are out of the Greencard Queue. We started this organization for this purpose and we wish to finish what we started before we take on any new effort. Even though some core team members have Greencards, we are all committed to work on Greencard backlogs and will not work on other agenda items in our limited time. It will have to be a parallel team within IV that can work on this issue. IV team can guide as needed but we simply cannot divide our limited time and resources on a new effort.
---
more...
pictures Porcelain And The Tramps
Porcelain And The Tramps
istrategist
05-03 02:56 PM
So on 4/23 they sent it back to TSC, and today, May 3, I got an update saying that it is now transferred to a USCIS office.
Any ideas why?

my EAD app was delivered to tx on 3/29, and I got a text on 4/6 saying it was accepted and routed to VSC. A few days later, I got the notice in the mail.
---
dresses Porcelain And The Tramps
Porcelain and the Tramps
I got the magic email...after 10+ years. This forum has kept me sane for the longest time, thanks to you guys. I will pay my dues soon.

Got my FP done in Oct 2007. Could the ADIT processing be for the FP? Or have people got "card production ordered" after this initial email?

EB2I, PD June 2004, Received Date: 07/27/07, Notice Date: 08/27/2007

Application Type: I485, APPLICATION TO REGISTER PERMANENT RESIDENCE OR TO ADJUST STATUS

Current Status: Notice mailed welcoming the new permanent resident.

On September 1, 2009, we mailed you a notice that we had registered this customer's new permanent resident status. Please follow any instructions on the notice. Your new permanent resident card should be mailed within 60 days following this registration or after you complete any ADIT processing referred to in the welcome notice, whichever is later. If you move before you get your new card call customer service. You can also receive automatic e-mail updates as we process your case. Just follow the link below to register.

Congrats, it is a tough journey.
btw: I gave you green to neutralise 'red'
---
more...
makeup porcelain and the tramps,
Porcelain And The Tramps
"It has also come to my attention that USCIS began returning visa numbers to the State Department as early as Thursday, July 5, 2007, due to their inability to review applications effectively."[/SIZE]

http://lofgren.house.gov/PRArticle.aspx?NewsID=1810

So is it possible that the following was USCIS' plan all along in a bid to (1) force applicants to pay the higher fees and (2) reduce the number of applications they would receive. So let's try and see where USCIS or DOS acually broke the law. BTW, the following is pure speculation on my part.

1. DOS makes all categories current in the visa bulletin dated June 12.
2. This screws up USCIS's plans. So they have to force the DOS to issue a revision before July 1st.
3. USCIS frantically starts requesting visa numbers. Even for 485s with pending FBI checks.
4. Come July 2nd, USCIS still hasn't used up all the 60,000 or so numbers, but still informs DOS that all visa numbers have been exhausted.
5. DOS publishes a revised visa bulletin dated July 02 where everthing becomes unavailable.
6. USCIS acts on DOS revised visa bulletin and decides to reject all I-485s filed on July 02 and beyond.
7. July 05 onwards, USCIS starts returning the numbers to DOS. This could be for applications that have pending FBI checks.
8. DOS now decides to use some caution before issuing August bulletin. They will probably not make all categories current, but will probably shift them by a few months based on June bulletin.
9. USCIS now gets all new applications with higher fees and a reduced number of applications.

Please add to this sequence of events if you think I missed anything.

IMHO, USCIS broke the law in #4. And DOS broke the law in #5 if it was aware that visa numbers were still being issued as of July 02.

Thanks,
Jayant
---
girlfriend "Porcelain and the Tramps"
Monday,Porcelain amp; The
I started a thread about making meeting with lawmakers a priority this year, just a couple posted about meeting. That shows where we are in terms of advocating for the changes that will benefit us........
Just my thoughts..

Yes. Now compare this with the dream activists. They are not only vocal about what they want. They are not afraid to talk about this in the media/give interviews in the media. They keep the pressure on the lawmakers.
---
hairstyles Porcelain And The Tramps- King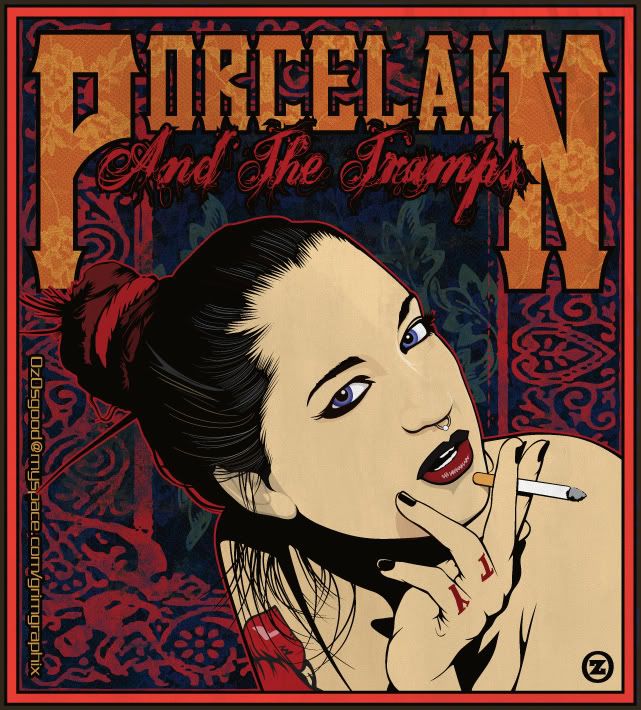 Porcelain and the Tramps
I became a member today, through rsayed. Hope something positive happens for us in 2007!

Happy new year, Guys!!!
---
I think current mad rush is because of following reasons.

1) Atlease 35K new H1s filed because of H4-H1 conversions. This is because of retrogression and H4s waited longtime to work and so they are desparate to work. We can eliminate this if we have I-485 filing provision without visa number availability provision of STRIVE act. These people deserve it until there no solutuon to Retrogression.

2) 70K visas are filed by Offshoring/Outsouring firms firms. This is where the actual problem is. They won't send all of them whom they file. They will unnecessarily waste all these H1s after getting approvals. I know so many visas are wasted by Satyem, Wipro, TCS, Infosys, Accenture and all other offershoring/outsourcing firms every year.

3) 15K-20K by US educated students. These are deserved to file.

4) 10K - New H1s for real projects needed by clients. These are also deserve to file for H1.

So, here the problem is Offshoring/Outsourcing firms who are abusing the law by filing and not sending all of them. I can definitely say 85% visas filed by these firms every year are wasted and they won't send all these employees whom they file. They are using this H1 as seat reservation in a bus/train. They only send very few and waste so many visas every year. In all these firms, i know so many employees are having H1 stamped and waiting to come here. But those companies selects very few and send them here. If at all we need any reform in H1B, then it is here by not allowing H1s from these Offshoring/Outsourcing firms. Then everybody will be happy. These firms can use only L1 for their company needs so that H1 won't be abused.

Also, first point, we can solve by passing the curent version of STRIVE.

So, we need to oppose this new H1B reform and make to sure that Congress passes STRIVE act provisions.

Any thoughts from my friends?
---
gettinthere
04-11 10:30 AM
Hi

Sorry about my lack of knowledge, but what is EB3/ROW? Is "ROW" a short form? Can someone explain or guide me to a link?
---